Chicago Chapter 2023 Annual Meeting
Save the Date - March 3, 2023 at Loyola University Chicago - Lake Shore Campus
More information and regsitration coming soon!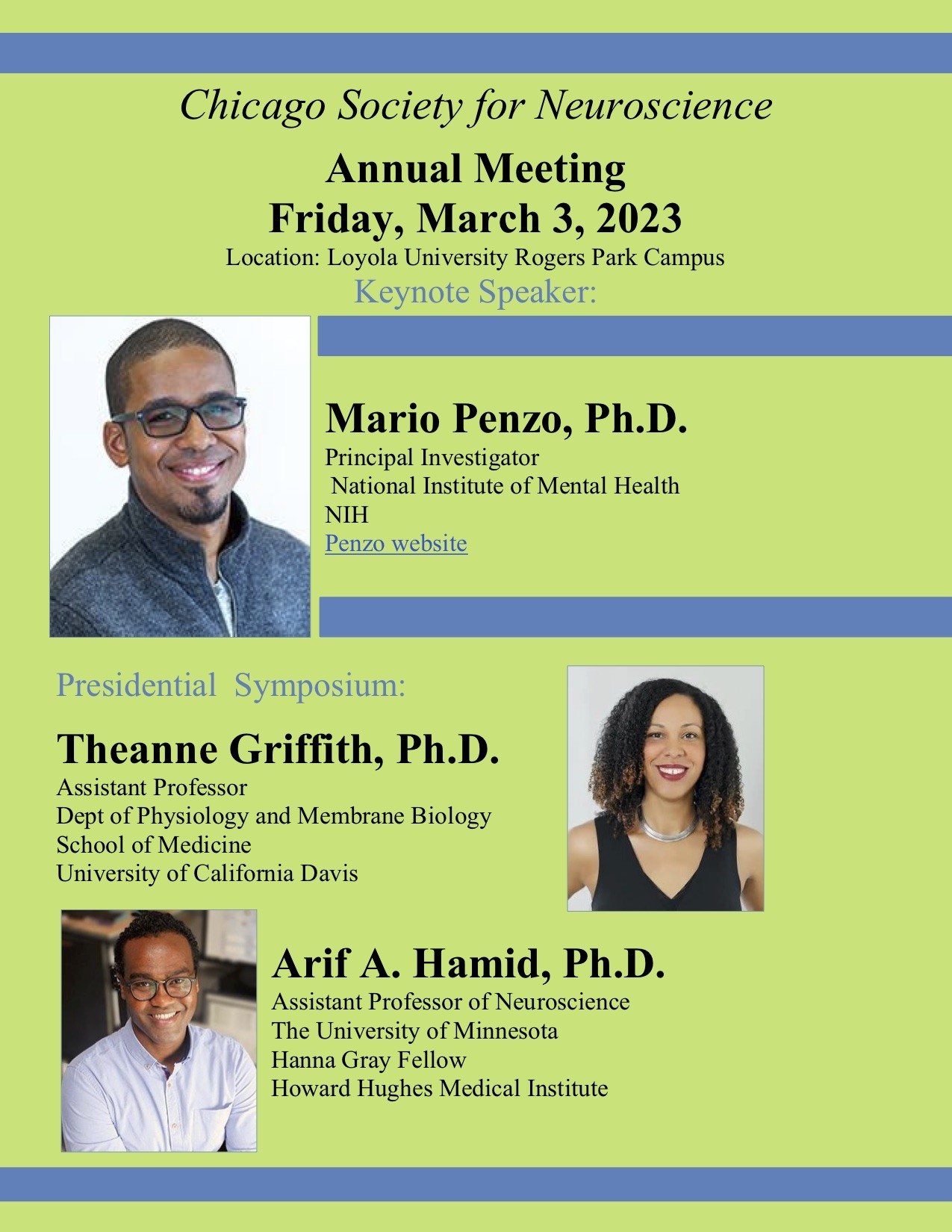 Chicago Society for Neuroscience
Annual Meeting
Friday, March 3, 2023
Location: Loyola University Rogers Park Campus
Keynote Speaker: Mario Penzo, Ph.D.
Principal Investigator
National Institute of Mental Health, NIH
Presidential Symposium 1: Theanne Griffith, Ph.D.
Assistant Professor
Dept of Physiology and Membrane Biology
School of Medicine
University of California Davis
Presidential Symposium 2: Arif A. Hamid, Ph.D.
Assistant Professor of Neuroscience
The University of Minnesota
Hanna Gray Fellow
Howard Hughes Medical Institute