Brain Bee Winners Announced!
Friday, 15 February 2019
This year's Chicago Brain Bee, a competition for high school students that tests knowledge in neuroscience, was held on Saturday, February 9, 2018, at Lake Forest College (middle campus).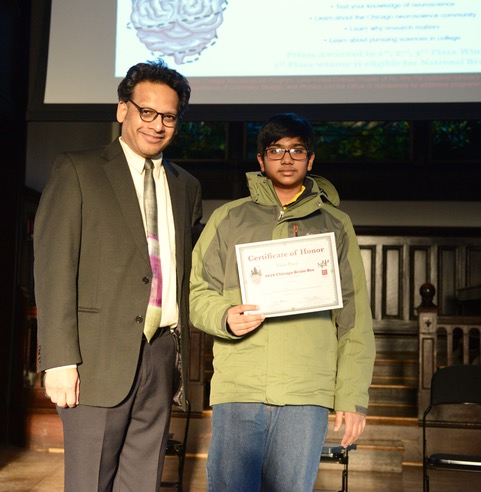 One of last year's finalists Illinois Math and Science Academy student Shouri Bochetty, on his second try, won the First Place Honors at the 2019 Chicago Brain Bee, hosted by Lake Forest College on February 9.