Northwestern University Annual Brain Fair
Friday, 03 September 2021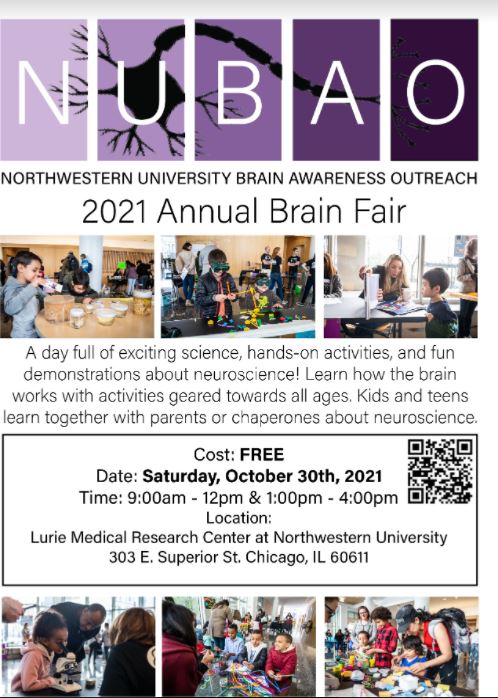 NUBAO is a non-profit organization founded by graduate students at Northwestern University dedicated to educating, exciting, and inspiring students and teachers about neuroscience and STEM. We will be hosting our annual Brain Awareness Fair on Saturday, October 30th from 9am - 4pm. This event is a FREE open house style event where students of all ages and their families/chaperones can stop by to learn about the brain through hands-on demonstrations and fun activities.