2015 Annual Meeting Wrap Up
Tuesday, 24 March 2015
Our annual meeting is over, and what a meeting it was. We had over 450 attendees, a new record for our chapter. We want to sincerely thank the entire Chicago neuroscience community for their help in making this meeting one to remember. We'd like to recognize the poster and presentation winners from this year's meeting as well.
Undergraduate Poster Competition
1st place: Andrew Sheriff, University of Illinois at Urbana-Champaign
2nd place: Josephine Masandika, Lake Forest College
3rd place: Alexandra Roman, Lake Forest College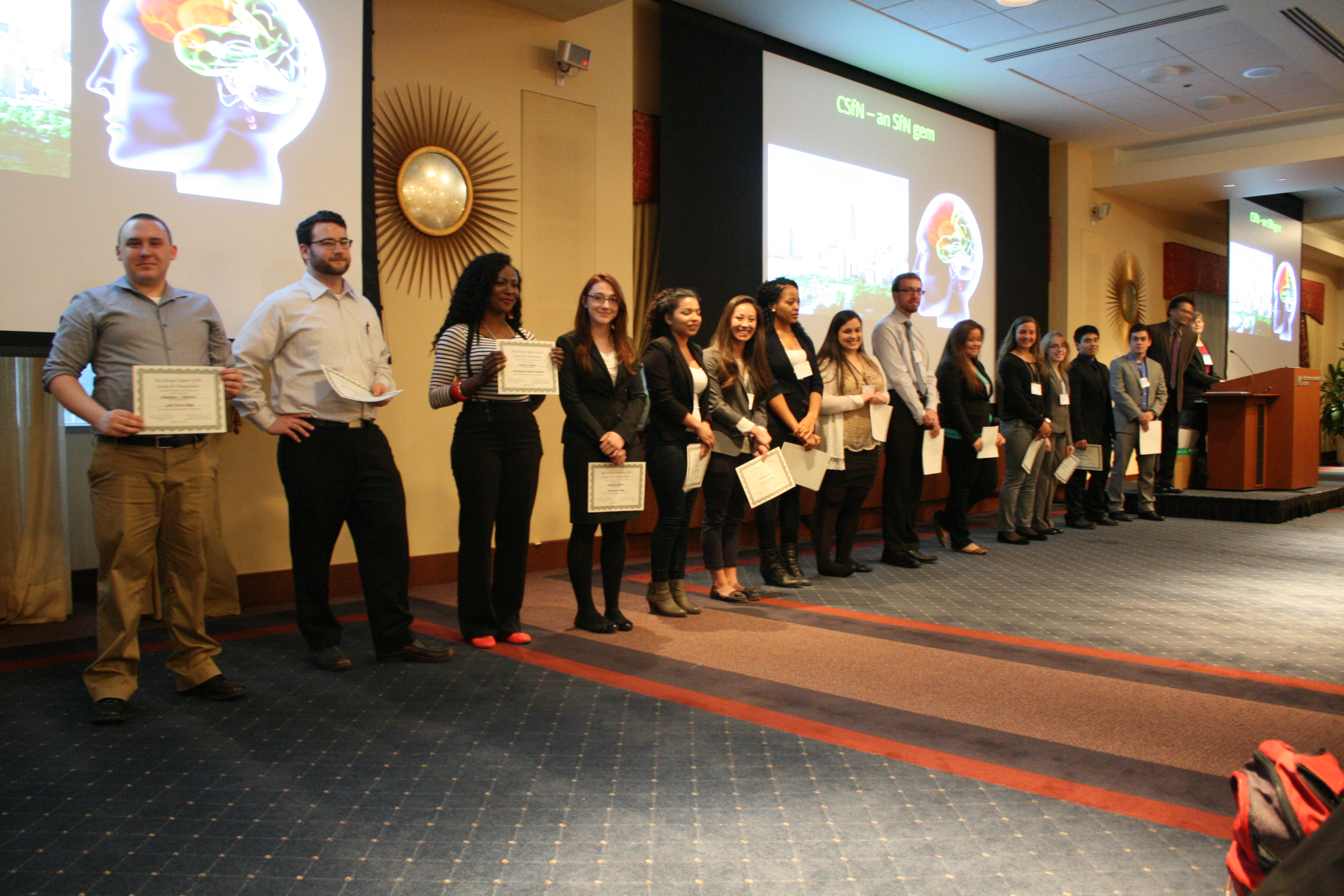 Graduate Poster Competition
1st place: Amurta Nath, Northwestern University
2nd place: Stephanie Valtierra, Northwestern University
3rd place: Andrew Scheyer, Rosalind Franklin University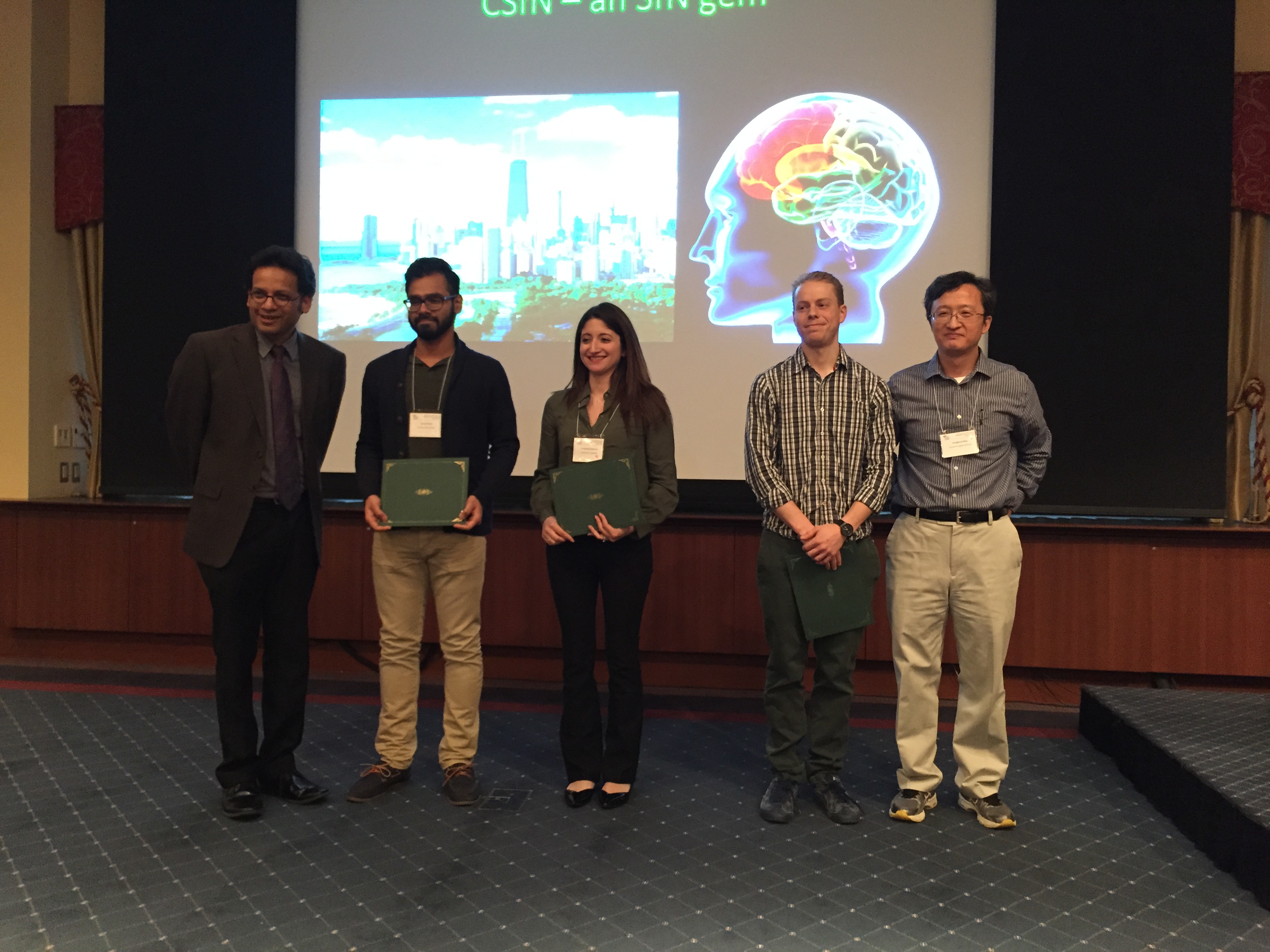 Postdoc Poster Competition
1st place: Michael Calik, Ph.D., University of Illinois Chicago
2nd place: Pedro Brugarolas, Ph.D., University of Chicago
3rd place: Christina Khodr, Ph.D., Rush University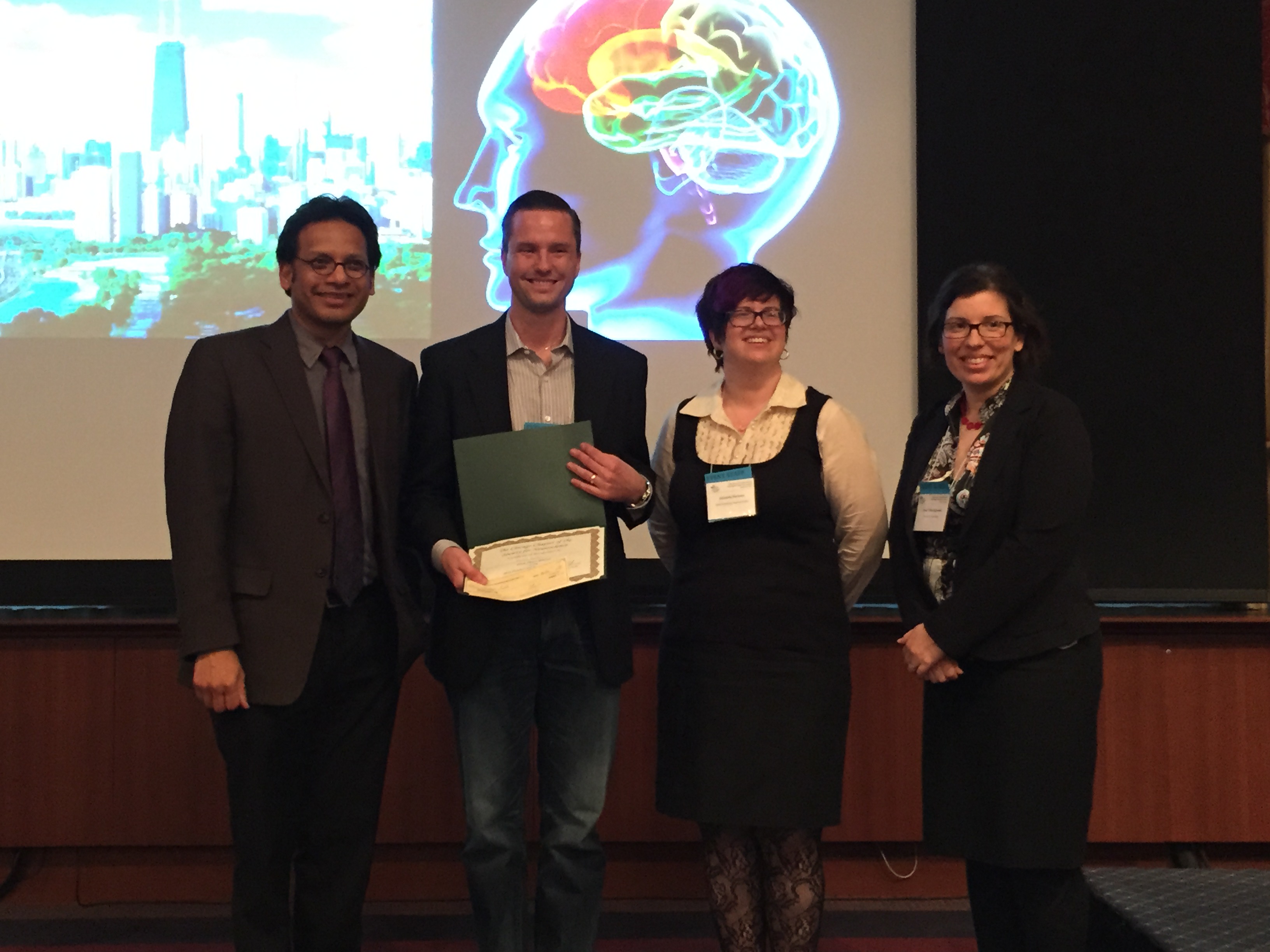 Graduate Student Symposium Competition
1st place: Dominic Frank, Northwestern University
2nd place: Anya Bershad, University of Chicago
3rd place: Stephanie Tedford, Rush University