Events
UIC Neuroscience Day 2018

Date: October 22 2018
Please join us for UIC Neuroscience Day 2018!
Featured Guest Speaker: Graham Collingridge, Ph.D.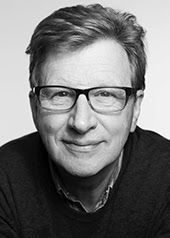 "Synaptic Plasticity in Health and Disease"
Friday, October 26th, 2018, 2:00pm
School of Public Health and Psychiatry Institute (SPH\PI)
1601 W Taylor St, Chicago
Graham Collingridge is the Ernest B. and Leonard B. Smith Professor and Chair of the Department of Physiology at the University of Toronto, Canada. He is also a Senior Investigator at the Lunenfeld-Tanenbaum Research Institute, Mount Sinai Hospital in Toronto, Canada. He also holds an appointment at the University of Bristol, UK (since 1994) as the Professor of Neuroscience in Anatomy in the School of Physiology, Pharmacology and Neuroscience. He has served as Departmental Chairs of Pharmacology at the University of Birmingham, UK (1990-1994) and of Anatomy at the University of Bristol (1997-1999). He was also the Director of the MRC Centre for Synaptic Plasticity at the University of Bristol (1999-2012). He has served as Editor-in-Chief of Neuropharmacology (1993 - 2010) and as the President of the British Neuroscience Association (2007 - 2009). He is currently a member of the Scientific Advisory Board of Hello Bio. His research focuses on the mechanisms of synaptic plasticity in health and disease, in particular, understanding synaptic plasticity in molecular terms and how pathological alterations in these processes may contribute to major disorders, such as Autism, Neurodegenerative Disorders, Depression and Chronic Pain.
Reception and Poster Session
SPI/PI Gym (Room 160)
3:30-5:30pm
Complimentary snacks and beverages will be provided.